06/06/1952 - 21/06/2023
Sylvia Antoinette Walker
Our beloved friend and colleague, Sylvia, passed away recently after a brief illness. She ran Sandra Viden Design for many years with passion and care.
She will be dearly missed by us and all those whose lives she
touched.
it's all about the fabric
Discover the beauty and comfort of natural fashion with our Australian-made clothing designed and crafted in Queensland. We use only the highest quality natural fabrics, including luxurious 100% linen, scrumptious soft cotton, and bamboo, to create ultimate feel-good fashion. Our commitment to quality and sustainability sets us apart from the rest, and we take pride in providing you with exceptional comfort and style.
Explore our collection and find everything you need for a wardrobe that's both beautiful and environmentally conscious.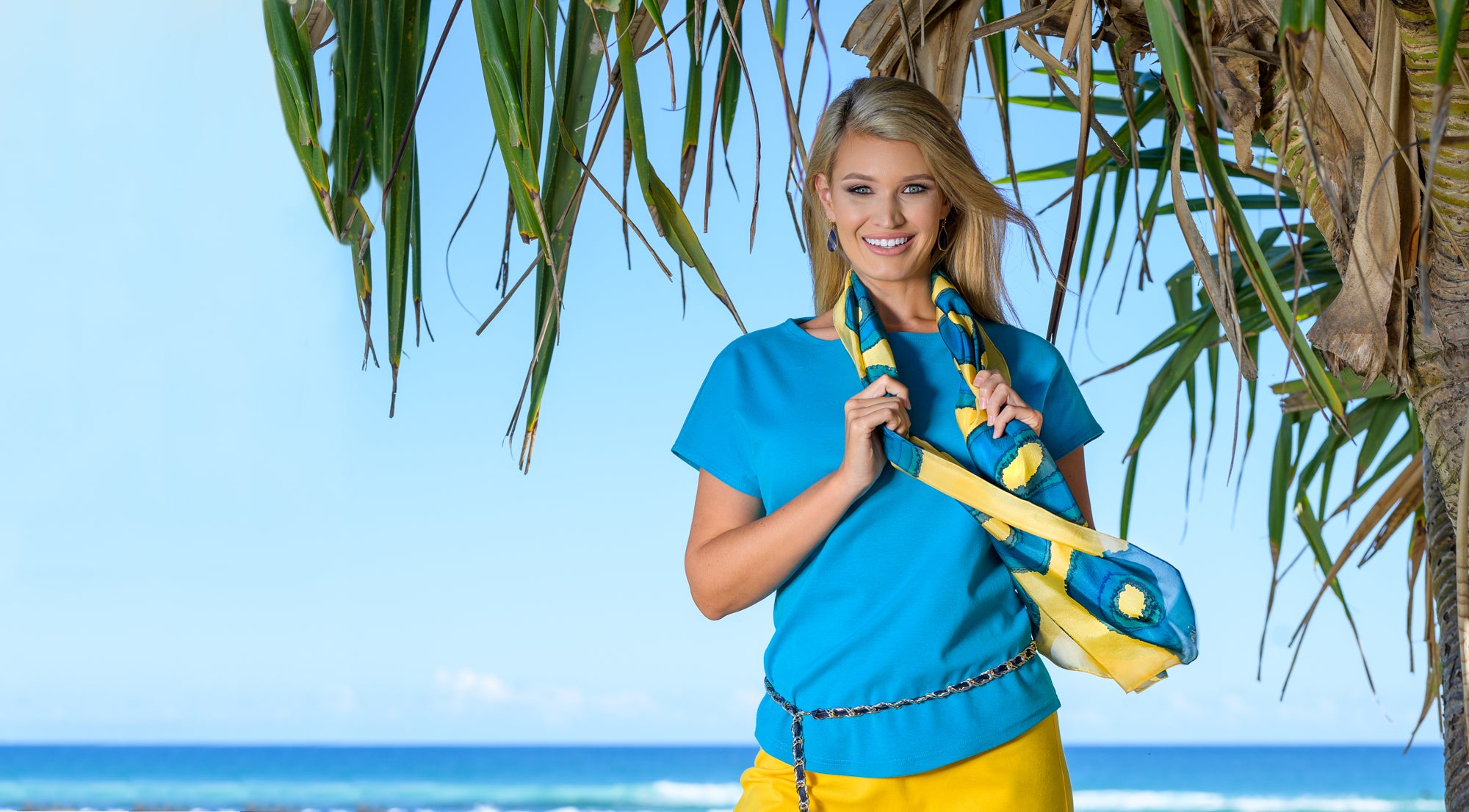 Hand painted
SILK SCARVES
Our stunning range of Silk Scarves are hand painted by local artist Kimberly Payard. Inspired by the Sea life of the Great Barrier Reef and the Daintree Rainforest, each scarf is unique and the only one of its kind.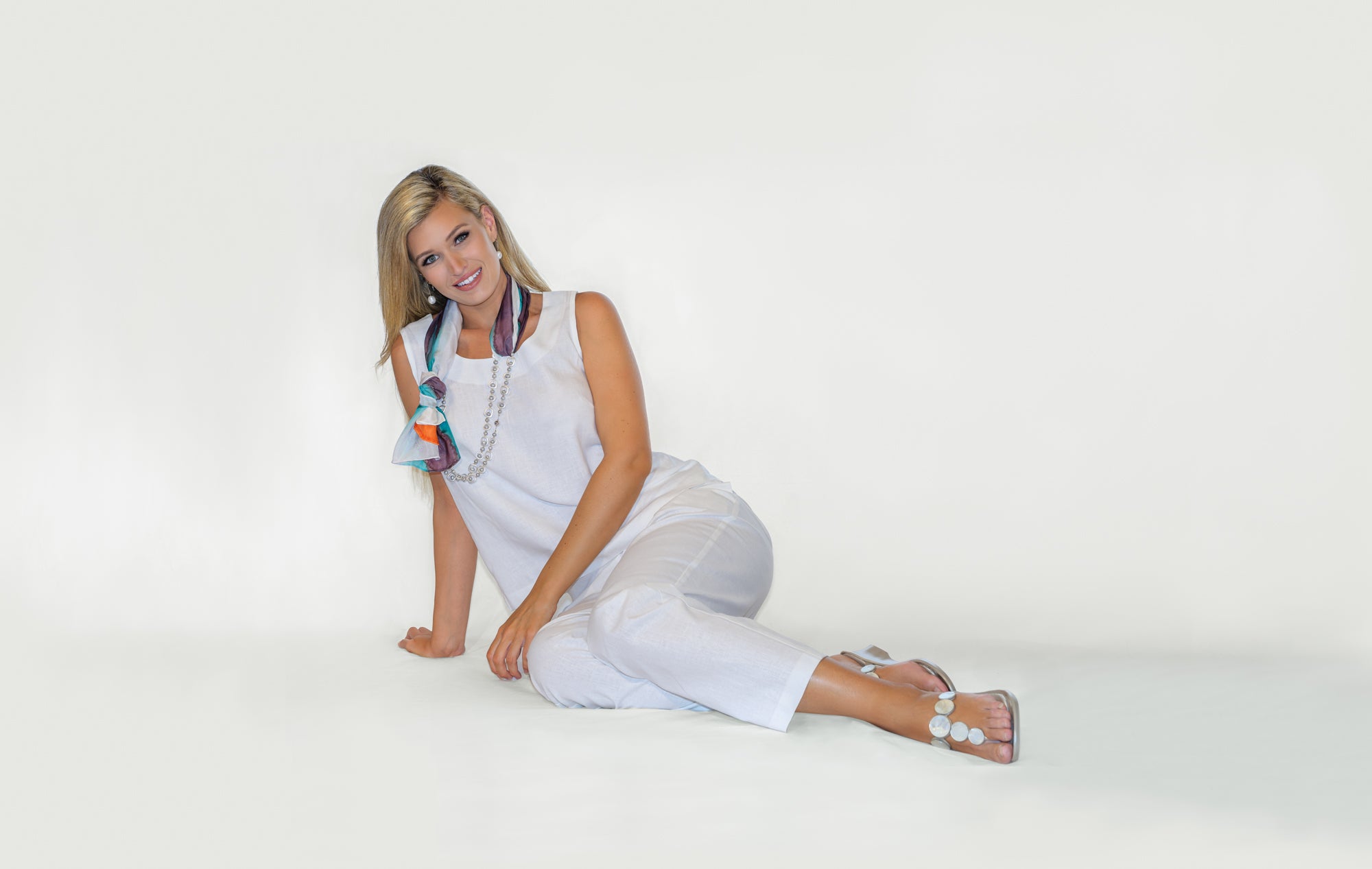 Linen style
Linen is a natural fibre that has been used in clothing for thousands of years. The fabric is extremely durable, breathable and comfortable, making it one of the most popular textiles in history.
Shop Linen
Established 30 years ago in the lush tropics of beautiful Northern Australia, we pride ourselves on being Australian Designed and Made from the finest natural fabrics.